Around an inspiring virtual learning world in eighty days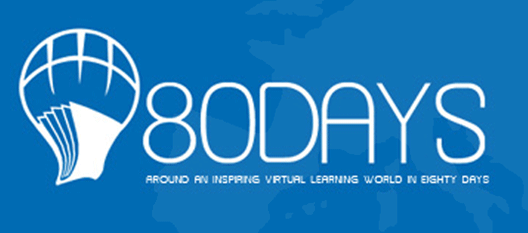 This project is a successor of the ELEKTRA project. 80Days is running for 2,5 years from April 2008 until September 2010. The project focusses on game-based learning and it is coordinated by CSS.
Recreational computer games are overwhelmingly popular. Hence, there is no doubt that educational games, which combine effective learning with fun and pleasure, are a desirable vision. Still, educational games, which can compete with their non-educational counterparts in terms of narrative and gaming quality, have not yet entered the market – especially those for children who are used to the quality of computer games. The main reason is the difficulty in merging both game and educational environments. To cross today's horizon of educational games, a scientifically sound and valid methodological and technological foundation is required. Grounding on this mission, 80Days is a RTD project concerned with theories, methodologies, and technologies for game-based learning. To accomplish a significant step towards successful and effective educational games, 80Days is addressing the following two main objectives: First, integrating models of adaptive personalised learning with those of adaptive interactive storytelling, and second, merging virtual game environments with existing learning resources, thus reducing development costs and time. These fusions will result in an adaptive and responsive system, enabling the understanding of active learning processes within a virtual learning environment, adapting to individual needs and abilities, and therefore fully exploiting the learners' capabilities. The quality of this approach will be assured by evaluation activities based on theoretically and empirically sound methods. 80Days entails the smooth integration of interdisciplinary work (learning science, storytelling, game and didactic design, game development, and human-computer interaction). 80Days delivers an innovative and advanced methodological and technological framework for effectively developing successful educational games to be demonstrated by a geography game prototype realising gaming/learning scenarios inspired by Jules Verne's "Around the world in eighty days".

---
EU-Homepage: http://cordis.europa.eu/projects/rcn/85428_en.html
Media:
Team:
Dietrich Albert (Scientific Head)
Christina Eder (Administration)
Thomas Augustin (Researcher; 2008 – 2009)
Cord Hockemeyer (Consultant)
Michael Kickmeier-Rust (Coordinator, Researcher)
Elke Mattheiss (Researcher)
Patrick Podbregar (Software Developer)
Christina Steiner (Researcher)
Partners: EU-Homepage – Participants
Graz Partner: Department of Psychology, University of Graz, Austria/Europe
Duration: 01.04.2008 – 30.09.2010 (18 months)
Funding: Supported by the 7th framework (Information and Communication Technologies) programme (FP7-ICT, STREP) of the European Commission. Grant No.:215918
Total Budget: € 4,207,281.00
Total Funding: € 3,263,839.00
CSS Budget: € 607,421.00